Wines Crafted With Meticulous Detail
${ finalBottlePrice | currencyFromCents }
${ productLabel }
---
${ finalCostPerCaseOrPack | currencyFromCents }

${ caseOrPackLabel } of ${ bottlesPerCase || bottlesPerPack }
${ finalBottlePrice | currencyFromCents }
${ productLabel }
---
${ finalCostPerCaseOrPack | currencyFromCents }

${ caseOrPackLabel } of ${ bottlesPerCase || bottlesPerPack }
${ finalBottlePrice | currencyFromCents }
${ productLabel }
---
${ finalCostPerCaseOrPack | currencyFromCents }

${ caseOrPackLabel } of ${ bottlesPerCase || bottlesPerPack }
${ finalBottlePrice | currencyFromCents }
${ productLabel }
---
${ finalCostPerCaseOrPack | currencyFromCents }

${ caseOrPackLabel } of ${ bottlesPerCase || bottlesPerPack }
${ finalBottlePrice | currencyFromCents }
${ productLabel }
---
${ finalCostPerCaseOrPack | currencyFromCents }

${ caseOrPackLabel } of ${ bottlesPerCase || bottlesPerPack }
${ finalBottlePrice | currencyFromCents }
${ productLabel }
---
${ finalCostPerCaseOrPack | currencyFromCents }

${ caseOrPackLabel } of ${ bottlesPerCase || bottlesPerPack }
${ finalBottlePrice | currencyFromCents }
${ productLabel }
---
${ finalCostPerCaseOrPack | currencyFromCents }

${ caseOrPackLabel } of ${ bottlesPerCase || bottlesPerPack }
${ finalBottlePrice | currencyFromCents }
${ productLabel }
---
${ finalCostPerCaseOrPack | currencyFromCents }

${ caseOrPackLabel } of ${ bottlesPerCase || bottlesPerPack }
${ finalBottlePrice | currencyFromCents }
${ productLabel }
---
${ finalCostPerCaseOrPack | currencyFromCents }

${ caseOrPackLabel } of ${ bottlesPerCase || bottlesPerPack }
${ finalBottlePrice | currencyFromCents }
${ productLabel }
---
${ finalCostPerCaseOrPack | currencyFromCents }

${ caseOrPackLabel } of ${ bottlesPerCase || bottlesPerPack }
${ finalBottlePrice | currencyFromCents }
${ productLabel }
---
${ finalCostPerCaseOrPack | currencyFromCents }

${ caseOrPackLabel } of ${ bottlesPerCase || bottlesPerPack }
${ finalBottlePrice | currencyFromCents }
${ productLabel }
---
${ finalCostPerCaseOrPack | currencyFromCents }

${ caseOrPackLabel } of ${ bottlesPerCase || bottlesPerPack }
${ finalBottlePrice | currencyFromCents }
${ productLabel }
---
${ finalCostPerCaseOrPack | currencyFromCents }

${ caseOrPackLabel } of ${ bottlesPerCase || bottlesPerPack }
${ finalBottlePrice | currencyFromCents }
${ productLabel }
---
${ finalCostPerCaseOrPack | currencyFromCents }

${ caseOrPackLabel } of ${ bottlesPerCase || bottlesPerPack }
OUR VINEYARDS
Distinguished Sites, Individually Selected
We go beyond simply choosing the right region for the right grape variety; we select the individual site that will deliver the finest possible wines.
EXPLORE OUR VINEYARDS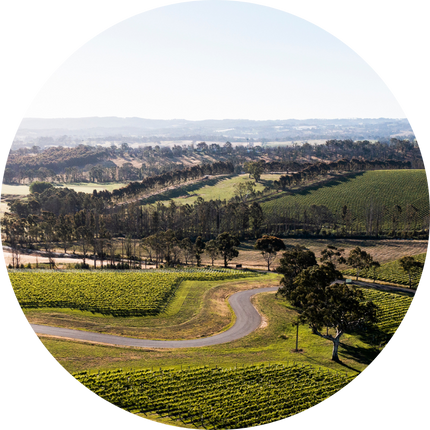 Adelaide Hills
Home to Petaluma's winery and cellar door, the Adelaide Hills region is a vital source of fruit for our wines.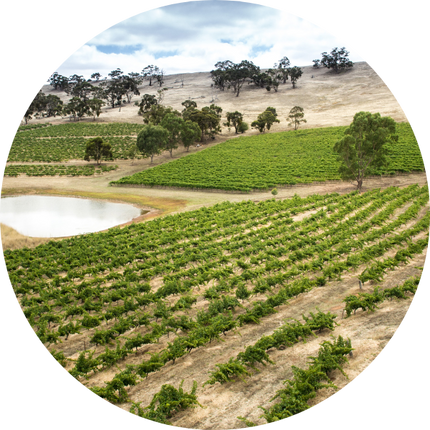 Clare Valley
The Clare Valley is Reisling country and Petaluma Hanlin Hill Reisling is one of the most revered examples.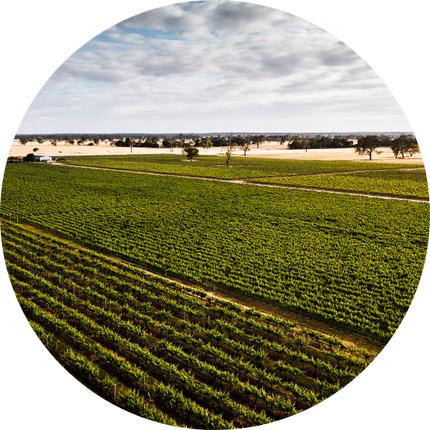 Coonawarra
Petaluma sources its Cabernet Sauvignon and Merlot from Coonawarra, without exception.
OUR WINEMAKING
We approach every single step of the winemaking process with precision
Making a wine involves hundreds of decisions, and we believe each one is significant. They must all be carefully considered because each vine is completely individual, each season is different and every parcel of wine unique.
Carefully selected
We select the individual site that will deliver the best possible outcome. All Petaluma sites have been meticulously chosen based on their aspect, soil, drainage and rainfall to ensure ultimate site expression with minimal inputs.
Crafted by hand
We tend our vineyards by hand, which is the only way to ensure optimum quality in varied terrain. This approach to picking and pruning is evident in all Petaluma's finished wines.
Quality controlled
Control of yield is also integral to our approach. Few farmers will willingly dispose of their crop, but regular crop thinning ensures consistent quality and intensity in Petaluma wines.
our cellar door
Experience the home of Petaluma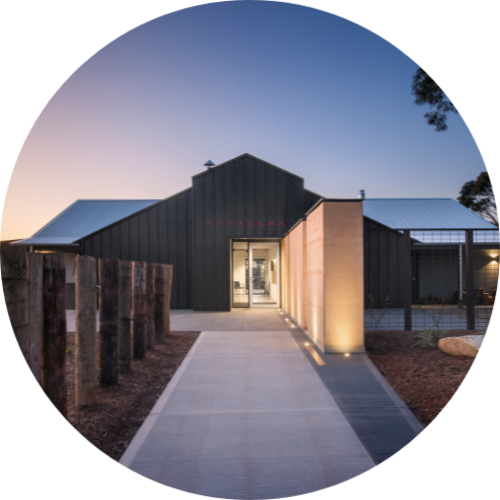 Our Cellar Door
Located in the Adelaide Hills township of Woodside, just a 40min drive from Adelaide. Offering expansive views, the site has a modern, elegant interior in which to enjoy a fine wine experience.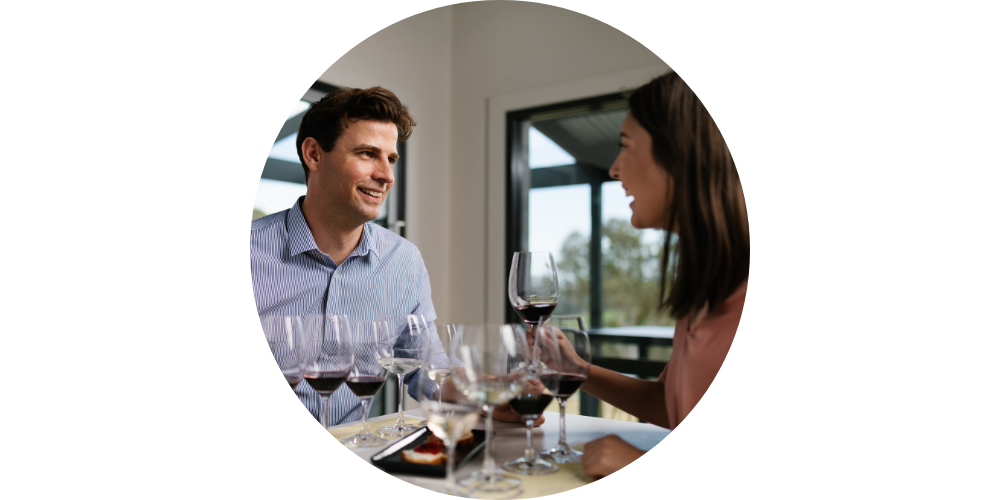 Bookings highly advised
Wine tastings
Visit us in Woodside and choose from a selection of wine flights, including a Croser sparkling flight, Chardonnay flight or a Yellow Label flight, each served with a tasting of local produce.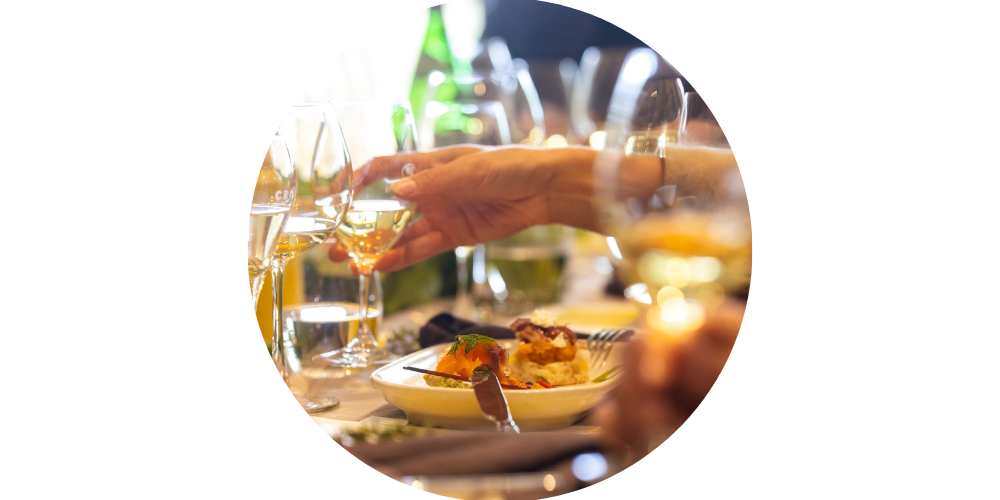 Unique Experiences
At Petaluma, we offer a range of tasting experiences at our cellar door including a classic wine tasting. If you're feeling adventurous, why not try something a bit different.
Bookings are recommended. Follow the booking link or call the cellar door 08) 8339 9390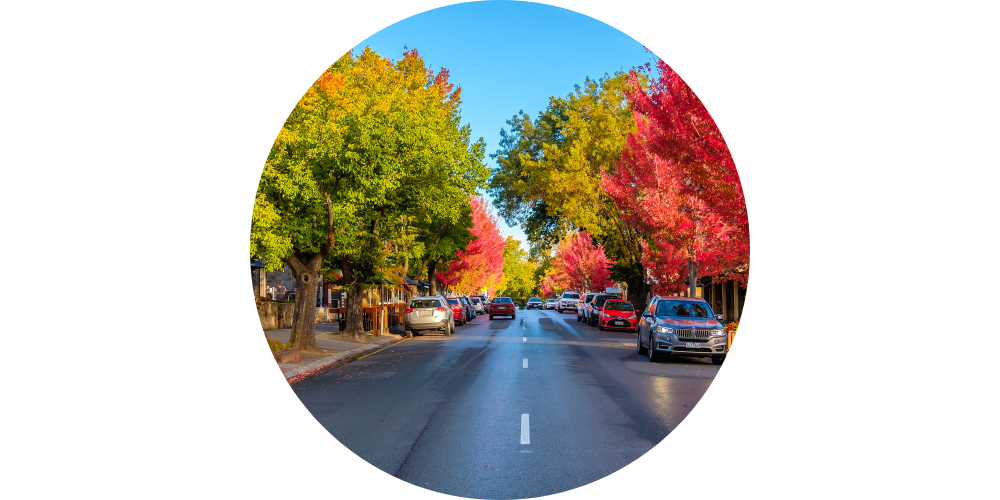 Petaluma is located close to the town centre
Adelaide Hills
This area is home to the region's finest wine producers, making it ideal for cellar door hopping. The town of Hahndorf offers shops, galleries, restaurants and a lot more.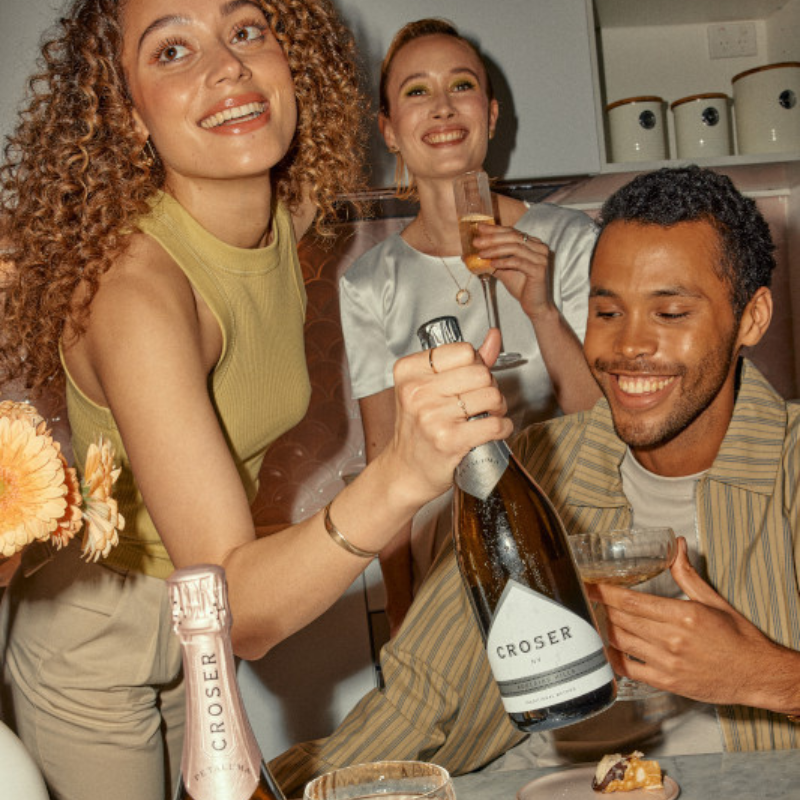 CROSER SPARKLING
This Is Croser
Croser was created as it was believed that the right region in Australia could produce sparkling wine to rival Champagne. That region is the Piccadilly Valley in the Adelaide Hills. At the heart of the Croser story is the region, the handcrafting and the determination to create something world-class.
Learn more
DISTINCTION WINES
Let's share the rewards
Petaluma Wines is a proud member of Distinction Wines – a collective of some of Australia's most prized and significant vineyards, as well as some distinctive global wineries.
JOIN NOW
Exclusive Discounts
Access special offers and rare wines not widely available
Free Delivery
Receive free delivery anywhere in Australia on all orders over $150
Spend & Earn
Earn store credit every time you make a purchase
Cellar Door Experiences
Enjoy access to exclusive, intimate experiences across all 9 Cellar Doors
Discover more from Petaluma Wines
In the spirit of reconciliation, Petaluma Wines acknowledges the Traditional Custodians of country throughout Australia and their connections to land, sea and community. We pay our respect to their Elders past and present and extend that respect to all Aboriginal and Torres Strait Islander peoples today.