If this is the moment, This is Croser.
Croser was created as it was believed that the right region in Australia could produce sparkling wine to rival Champagne. That region is the Piccadilly Valley in the Adelaide Hills.


ABOUT CROSER
For moments, meant to be shared
Life is defined by the moments that shape the person you are. Moments like this are made of so much more than simply a place and time – they are a realisation; a sensation; a culmination of emotion and effort over days, months, or years. These moments are made to be shared, but the feeling they bring is entirely your own.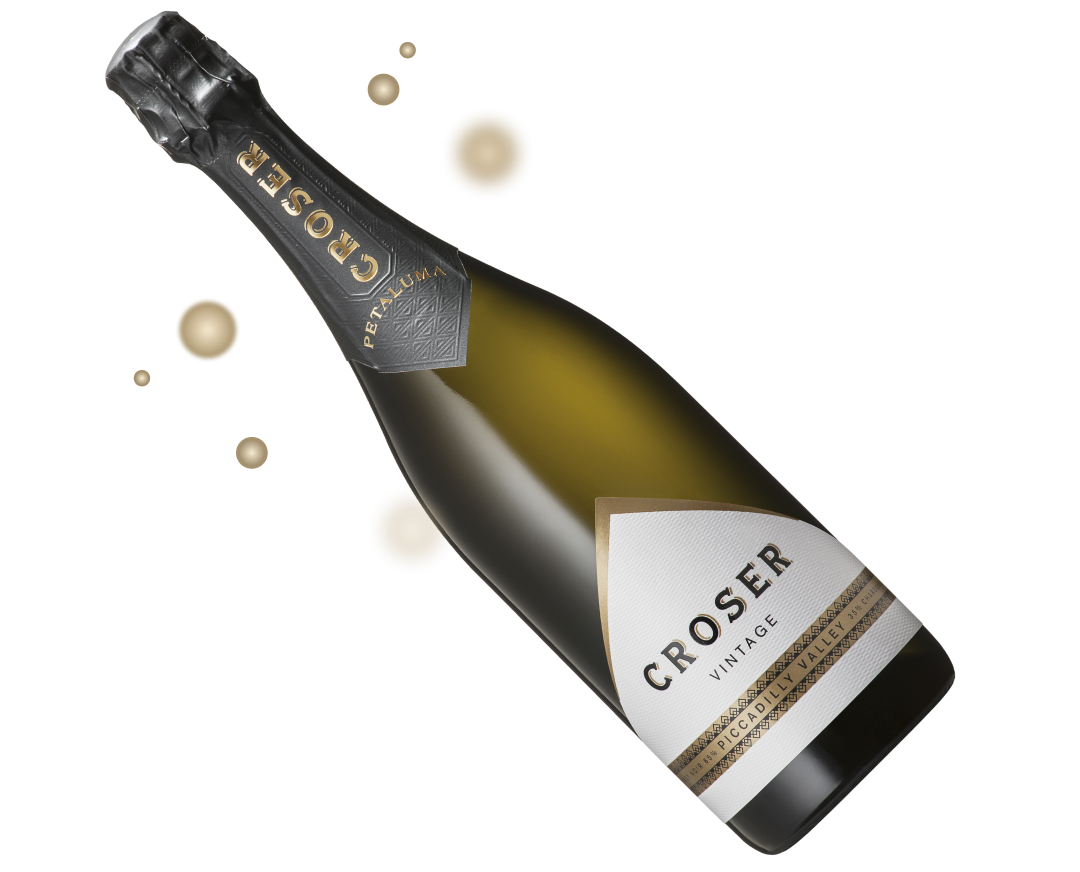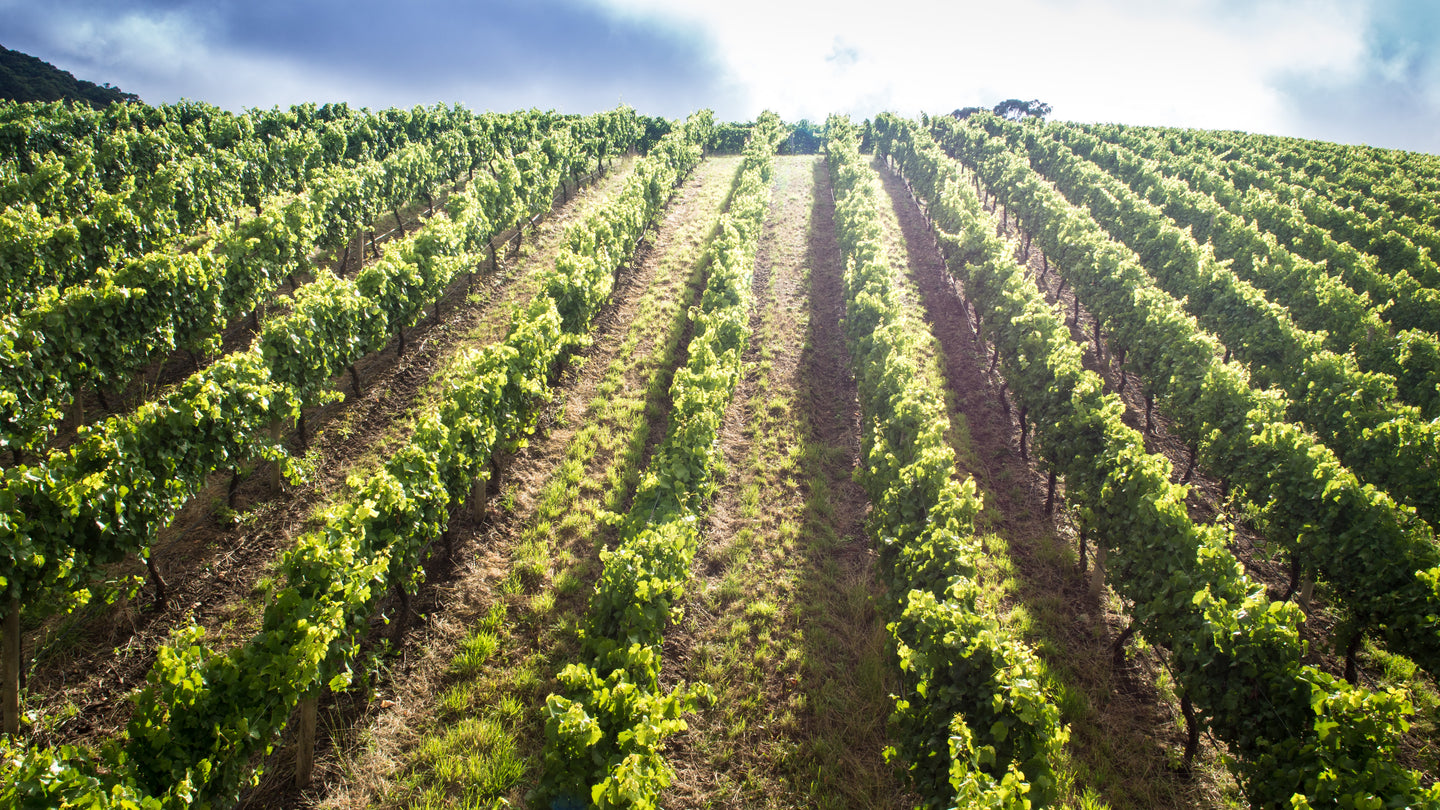 ABOUT CROSER
Perfection from Piccadilly Valley
It wasn't so long ago that the Adelaide Hills were almost untested for grape growing. However, the region's similarities in climate to Champagne have proven it to be the ideal place to create an Australian sparkling wine to rival the world's finest.

Piccadilly is a remarkable valley to the east of Mount Lofty, the highest point in the Adelaide Hills. What attracted Croser to Piccadilly – the coolest and wettest in a series of valleys radiating away from Mount Lofty – was its suitability for growing elegant Chardonnay and Pinot Noir.

With adequate rainfall, a cool ripening season, diverse aspects, and a diversity of soil types, the valley promised a subtle diversity of tastes.
How It's Made
Our Winemaking Approach
Our winemakers are committed to making Sparkling wine using the traditional method, which has been practised in Champagne production for hundreds of years.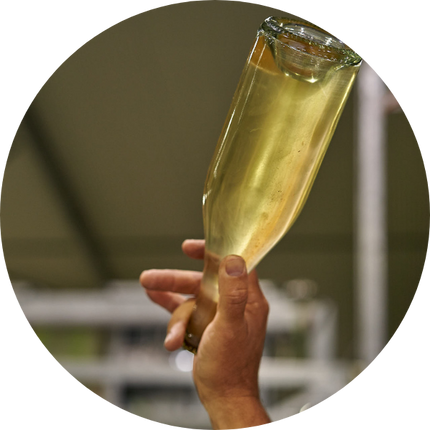 Traditional Method
This technique is vital to achieving the complexity of Croser sparkling wines.
A detailed process involving fermenting, maturation, riddling and disgorging all in the same bottle that will eventually reach the drinker.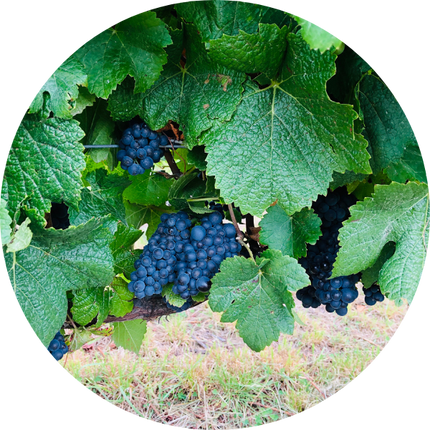 Vineyards
Care & Dedication.
Hand tended to encourage a healthy, well-ripened grape crop. Each batch is harvested at just the right moment to deliver the proper balance of flavour, delicacy and freshness.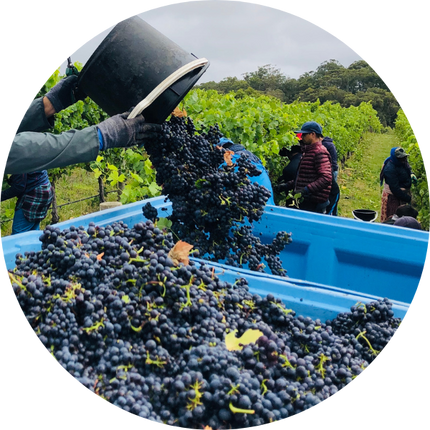 Harvest
Hand Harvested.
Harvested into small crates minimises the chance of berries splitting and exposing the juice to air or grape skins. Once at the winery, the grapes are chilled, ready for pressing.
This is Croser.
${ finalBottlePrice | currencyFromCents }
${ productLabel }
---
${ finalCostPerCaseOrPack | currencyFromCents }

${ caseOrPackLabel } of ${ bottlesPerCase || bottlesPerPack }
${ finalBottlePrice | currencyFromCents }
${ productLabel }
---
${ finalCostPerCaseOrPack | currencyFromCents }

${ caseOrPackLabel } of ${ bottlesPerCase || bottlesPerPack }
${ finalBottlePrice | currencyFromCents }
${ productLabel }
---
${ finalCostPerCaseOrPack | currencyFromCents }

${ caseOrPackLabel } of ${ bottlesPerCase || bottlesPerPack }
${ finalBottlePrice | currencyFromCents }
${ productLabel }
---
${ finalCostPerCaseOrPack | currencyFromCents }

${ caseOrPackLabel } of ${ bottlesPerCase || bottlesPerPack }